<![if !vml]>

<![endif]>
<![if !vml]>

<![endif]>
Lake Erie Island friends
<![if !vml]>

<![endif]>
<![if !vml]>

<![endif]>
<![if !vml]>

<![endif]>
<![if !vml]>

<![endif]>
Lots of Boating info and links here.
I maintain numerous sites now for a modest fee and would be happy to discuss your specific needs. These are some of the hosted sites, which feature no ad banners and include email accounts. This adds about $200 per year.
These are some of the sites I can do for $199 per year. This includes the domain name and free hosting account.
<![if !vml]>

<![endif]>                <![if !vml]>

<![endif]>           <![if !vml]>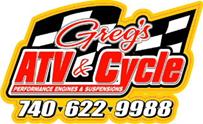 <![endif]>
<![if !vml]>

<![endif]>
All contents property of UnderdogRacing.com